A students' life is considered one of the most important periods of our life. It is a period of preparations where dreams, desires, and hopes are being developed. But considered that it is also one of the best opportunities to get started in the world of investing.
Below are the best investment opportunities for students to try even at a young age.
1. Get into Stocks Investments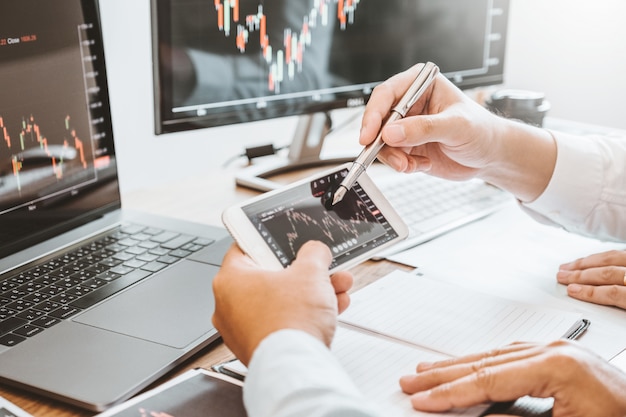 A stock (also known as equity) is a security that represents the ownership of a fraction of a corporation. Once you buy or invest in a stock you now become the part-owner or a shareholder of that particular corporation.
Students who want to first start investing will most likely want to start with stocks considering that it doesn't need tons of capital to start an investing journey: they just have to know how to do it.
It is ideal to invest in blue-chip stocks or big corporations and well-established companies such as Jollibee Foods Corporation, Bank of the Philippine Islands, DMCI Holdings, Inc., etc. Once you become familiar with how the financial market works, you can start to invest in individual bonds or stocks.
2. Try bonds Investments
Bonds are issued by governments and corporations when they want to raise money. Unlike stocks, bonds issued by companies give you no ownership rights.
Those who buy such bonds are, put simply, loaning money to the issuer for a fixed period of time. At the end of that period, the value of the bond is repaid. Investors also receive a pre-determined interest rate (the coupon) – usually paid annually.
Bonds are considered as one of the safest investment options a student can try. If you have your own bank savings or if your parents or guardian opened a time deposit account for you, investing in bonds is another option to make more money.
3. Start a Business
Starting a business like small-scale, buy-and-sell businesses or franchising are also among the best investments a student can try.
When you are a high school or college student, you generally have a lot of free time to spend, and there's no better way to spend them than becoming a young entrepreneur.
Wondering about a business to start? Begin with asking what people want and need. Food and clothing are some of the top in-demand products you must try, you can have your physical store or even sell it online.
There is no legal age to prevent a student to start their own business. In fact, it could even help them with their studies, not just financially but also in developing their own strategy.
4. Take postgraduate/ vocational courses
A postgraduate course is typically one year's duration full time or it can take two years to complete part-time. The postgraduate courses offer the student an advanced level of education in their chosen area of study.
Vocational courses are courses that are usually aimed at equipping students with practical skills for a specific profession or field.
Investment is not just about money, it is also about developing your personal skills that could possibly help you with your chosen career. Invest in yourself by taking a post-graduate education or a vocational course. Post-graduate education or even vocational course will help you become more equipped with the necessary knowledge and skills to help you land a high-paying job. By investing in your skills, you can make a good financial contribution not just for yourself but also for your family and community.
——————————————————————————————————————–