Due to the Covid-19 pandemic, the Department of Education (DepEd) introduced distance learning as an alternative to traditional learning. Because of the global lockdown, distance learning has become the most effective solution to continue learning.
"Online learning" is one of the types of distance learning, it is a learning that takes place over the internet. Online learning allows students and teachers to set their own learning pace, however, students still struggle to learn in that kind of learning environment. Below are the reasons why students are not learning enough in the online setup.
1. Adaptation Difficulties
The transition from the traditional classroom to computer-based learning becomes a challenge for some students. Due to the diversity of living conditions, it is difficult for others to keep up with the changes caused by the pandemic, they experienced adaptation difficulties resulting in inadequate learning.
While some students try to adapt to the changes and challenges involved in online learning, others stick to a "traditional" mindset which makes their situation more difficult. Understanding the benefits of this e-learning may help students change their perception towards online setup.
Guidance from their parents, teachers, and peers are things that can help students overcome such difficulties and challenges, having an open mind to accept new learning and experiences can help them resolve adaptation difficulties.
2. Technical Issues
Technical issues are inevitable in an online environment, and it is also one of the most common problems for some students. Technical issues can occur at any time, during a lecture, an online quiz, and sometimes during the most important part of the lesson process. A slow internet connection also contributes to some technical issues, students fail to catch up during virtual learning resulting in poor learning.
It is important to stay in touch with teachers when technical issues happen, inform them about the situation so that they can give immediate feedback. When that happens, seek guidance from parents or preferably an expert in that field to resolve immediately and continue with the online study.
3. Poor Time Management
Poor time management is one of the reasons why students are not learning enough in this online setup. Taking online learning with poor time management can create issues for those who have trouble maintaining a schedule. Some students prefer to rush things when the deadline is near, but keep in mind that, rushing things does not give you enough time to make work better.
To address poor time management, a regular schedule planner will be significant, as students can set reminders for schoolwork, projects, and plan ahead of time.
4. Computer Literacy
Although students in this generation are capable of managing and using computers properly, they still lack computer literacy. Computer literacy is described as a general knowledge of computers, software, and how it works. Students who are unable to run basic programs such as MS Word and PowerPoint may have difficulty doing schoolwork which can affect online learning.
Taking basic online courses on Computer Literacy can help the student improve their knowledge which they can use in e-learning. Students can also approach people who are more knowledgeable in that field. Learning new skills is a great way to address the shortcomings that can be used in online learning.
5. Limited Technology
Due to poverty, some students are lacking when it comes to equipment that would have helped to facilitate their study. Limited technology is one of the reasons why students do not learn enough in this online setup. They had no available technology to use to study online, and they have been left behind.
"Digital Divide" is a word that described the gap between people who have access to technology and the internet and people who do not have the capability to provide such modern technology.
6. Student – Teacher Relationships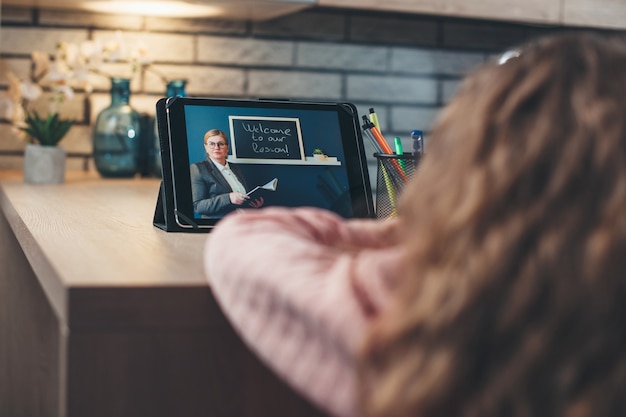 As student and teacher interaction in the online learning environment is limited, the connection between them is also affected. Not being connected to teachers in this online setup may limit students' learning.
When there is a positive relationship between teachers and students, students are more likely to participate in class, on the other hand, a negative relationship affects students' learning. Two-way communication is essential to facilitate learning even in this time of the pandemic.
7. Lack of Self-Motivations
Having no self-motivation can affect learning, learners who nurture the idea of giving up tend to fail studies. Lack of self-motivation is a negative behavior to meet the new trend in education.
A positive attitude will help students overcome the challenges they might face in online learning. They can connect and interact with their peers who look on the positive side of e-learning, it is a good way to boost their motivation and overcome challenges. Collaboration and rewards are also great ways to boost student motivation.